Need an Update?
Simply select the individual modules you need from the choices below or refresh your training with our 'Mandatory Care Programme' covering all 7 modules and saving you £39.
Buy your
credits
Select your
training
Choose the date
that suits you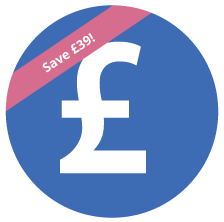 The Mandatory Care Package
This package includes all mandatory training subjects as detailed by 'Skills for Care', supporting learners to refresh their knowledge and skills in a variety of topic areas based on ongoing review of legislation, guidelines, statutory guidance, standards and recommendations.
Module One - £24.99 +VAT
Covering:
Manual Handling - People Handling
Next Module Dates
Tuesday 10th of October 2023 ( 9.15 am - 12.15 pm )
Tuesday 17th of October 2023 ( 1.15 pm - 4.15 pm )
Tuesday 24th of October 2023 ( 9.15 am - 12.15 pm )
Module Dates
Tuesday 10th of October 2023 ( 9.15 am - 12.15 pm )
Tuesday 17th of October 2023 ( 1.15 pm - 4.15 pm )
Tuesday 24th of October 2023 ( 9.15 am - 12.15 pm )
Tuesday 7th of November 2023 ( 1.15 pm - 4.15 pm )
Tuesday 14th of November 2023 ( 9.15 am - 12.15 pm )
Tuesday 28th of November 2023 ( 1.15 pm - 4.15 pm )
Tuesday 5th of December 2023 ( 9.15 am - 12.15 pm )
Tuesday 12th of December 2023 ( 1.15 pm - 4.15 pm )
Module Two - £24.99 +VAT
Covering:
First Aid - Basic Life Support
Next Module Dates
Tuesday 10th of October 2023 ( 1.15 pm - 4.25 pm )
Tuesday 17th of October 2023 ( 9.15 am - 12.25 pm )
Tuesday 24th of October 2023 ( 1.15 pm - 4.25 pm )
Module Dates
Tuesday 10th of October 2023 ( 1.15 pm - 4.25 pm )
Tuesday 17th of October 2023 ( 9.15 am - 12.25 pm )
Tuesday 24th of October 2023 ( 1.15 pm - 4.25 pm )
Tuesday 7th of November 2023 ( 9.15 am - 12.25 pm )
Tuesday 14th of November 2023 ( 1.15 pm - 4.25 pm )
Tuesday 28th of November 2023 ( 9.15 am - 12.25 pm )
Tuesday 5th of December 2023 ( 1.15 pm - 4.25 pm )
Tuesday 12th of December 2023 ( 9.15 am - 12.25 pm )
Module Three - £24.99 +VAT
Covering:
Next Module Dates
Wednesday 11th of October 2023 ( 1.15 pm - 4.25 pm )
Wednesday 18th of October 2023 ( 1.15 pm - 4.25 pm )
Thursday 26th of October 2023 ( 9.15 am - 12.25 pm )
Module Dates
Wednesday 11th of October 2023 ( 1.15 pm - 4.25 pm )
Wednesday 18th of October 2023 ( 1.15 pm - 4.25 pm )
Thursday 26th of October 2023 ( 9.15 am - 12.25 pm )
Monday 6th of November 2023 ( 1.15 pm - 4.25 pm )
Monday 13th of November 2023 ( 1.15 pm - 4.25 pm )
Wednesday 29th of November 2023 ( 1.15 pm - 4.25 pm )
Wednesday 6th of December 2023 ( 1.15 pm - 4.25 pm )
Thursday 14th of December 2023 ( 9.15 am - 12.25 pm )
Module Four - £24.99 +VAT
Covering:
Safeguarding Adults
Safeguarding Children
Reporting and Recording
Positive Behaviour Support & Non-restrictive Practice
Next Module Dates
Wednesday 11th of October 2023 ( 9.15 am - 12.25 pm )
Monday 16th of October 2023 ( 1.15 pm - 4.25 pm )
Wednesday 25th of October 2023 ( 1.15 pm - 4.25 pm )
Module Dates
Wednesday 11th of October 2023 ( 9.15 am - 12.25 pm )
Monday 16th of October 2023 ( 1.15 pm - 4.25 pm )
Wednesday 25th of October 2023 ( 1.15 pm - 4.25 pm )
Wednesday 8th of November 2023 ( 1.15 pm - 4.25 pm )
Monday 13th of November 2023 ( 9.15 am - 12.25 pm )
Wednesday 29th of November 2023 ( 9.15 am - 12.25 pm )
Monday 4th of December 2023 ( 9.15 am - 12.25 pm )
Monday 11th of December 2023 ( 9.15 am - 12.25 pm )
Module Five - £24.99 +VAT
Covering:
Mental Capacity Act (MCA)
Deprivation of Liberties Safeguarding (DoLS/LPS)
Communication
Dignity
Person Centred Care
Next Module Dates
Monday 9th of October 2023 ( 1.15 pm - 4.25 pm )
Thursday 19th of October 2023 ( 9.15 am - 12.25 pm )
Wednesday 25th of October 2023 ( 9.15 am - 12.25 pm )
Module Dates
Monday 9th of October 2023 ( 1.15 pm - 4.25 pm )
Thursday 19th of October 2023 ( 9.15 am - 12.25 pm )
Wednesday 25th of October 2023 ( 9.15 am - 12.25 pm )
Monday 6th of November 2023 ( 9.15 am - 12.25 pm )
Wednesday 15th of November 2023 ( 1.15 pm - 4.25 pm )
Monday 27th of November 2023 ( 1.15 pm - 4.25 pm )
Monday 4th of December 2023 ( 1.15 pm - 4.25 pm )
Monday 11th of December 2023 ( 1.15 pm - 4.25 pm )
Module Six - £24.99 +VAT
Covering:
Equality and Diversity
Oral Health
Food Safety
Hydration and Nutrition
Next Module Dates
Thursday 12th of October 2023 ( 9.15 am - 12.25 pm )
Monday 16th of October 2023 ( 9.15 am - 12.25 pm )
Monday 23rd of October 2023 ( 1.15 pm - 4.25 pm )
Module Dates
Thursday 12th of October 2023 ( 9.15 am - 12.25 pm )
Monday 16th of October 2023 ( 9.15 am - 12.25 pm )
Monday 23rd of October 2023 ( 1.15 pm - 4.25 pm )
Wednesday 8th of November 2023 ( 9.15 am - 12.25 pm )
Thursday 16th of November 2023 ( 9.15 am - 12.25 pm )
Monday 27th of November 2023 ( 9.15 am - 12.25 pm )
Thursday 7th of December 2023 ( 9.15 am - 12.25 pm )
Wednesday 13th of December 2023 ( 9.15 am - 12.25 pm )
Module Seven - £24.99 +VAT
Covering:
Infection Prevention and Control (COVID-19)
Health and Safety
Fire Safety
Next Module Dates
Monday 9th of October 2023 ( 9.15 am - 12.25 pm )
Wednesday 18th of October 2023 ( 9.15 am - 12.25 pm )
Monday 23rd of October 2023 ( 9.15 am - 12.25 pm )
Module Dates
Monday 9th of October 2023 ( 9.15 am - 12.25 pm )
Wednesday 18th of October 2023 ( 9.15 am - 12.25 pm )
Monday 23rd of October 2023 ( 9.15 am - 12.25 pm )
Thursday 9th of November 2023 ( 9.15 am - 12.25 pm )
Wednesday 15th of November 2023 ( 9.15 am - 12.25 pm )
Thursday 30th of November 2023 ( 9.15 am - 12.25 pm )
Wednesday 6th of December 2023 ( 9.15 am - 12.25 pm )
Wednesday 13th of December 2023 ( 1.15 pm - 4.25 pm )